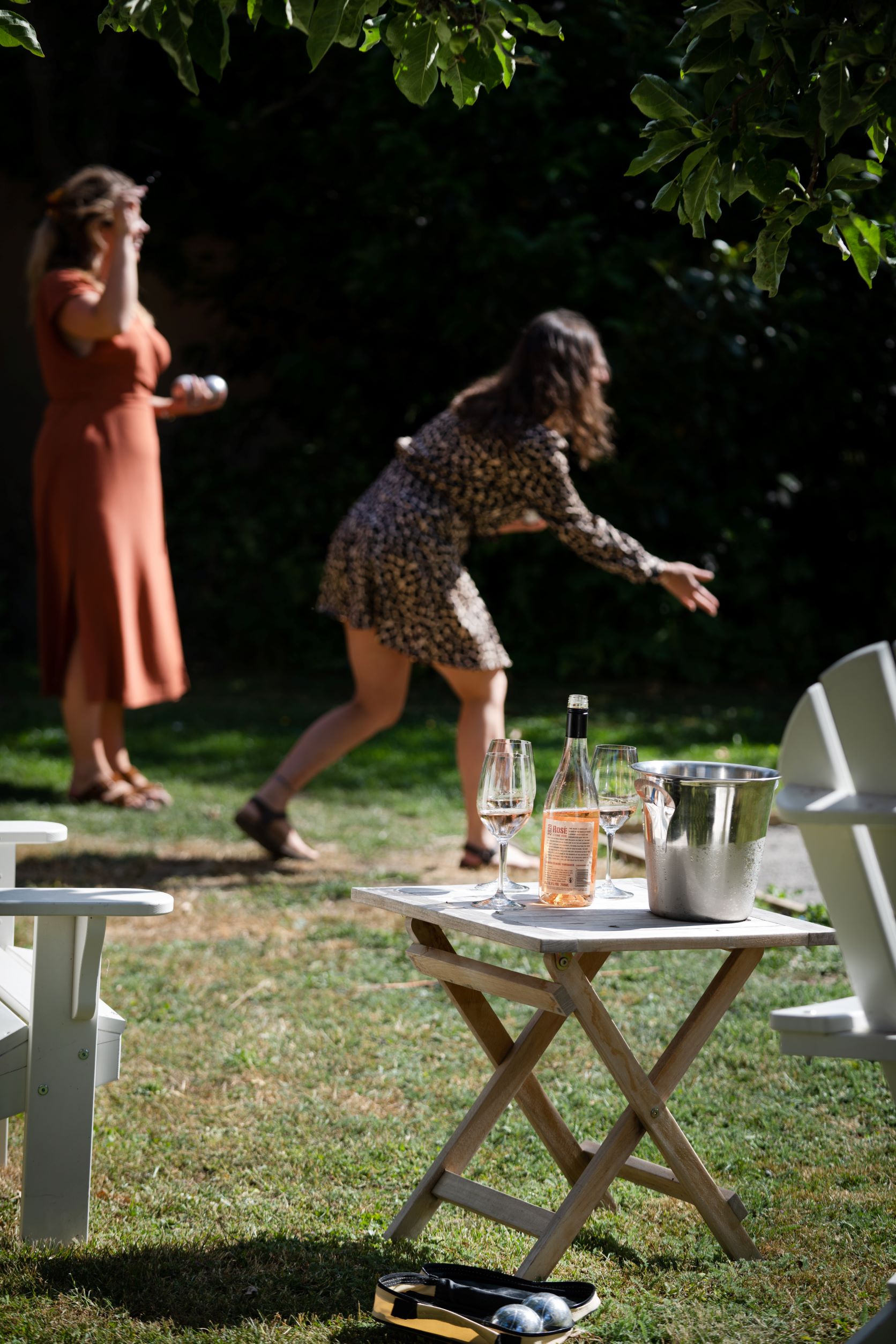 Hotel Siemsen's Gaard
The beautiful and well-preserved merchant house, which dates back to the 17th century, exudes both tradition, cultural history and Svaneke's buzzing tourist life. Here you can enjoy our idyllic courtyard, the beautiful rooms and the delicious food in our restaurant, while the Baltic Sea is lying spectacularly in front of you.
Hotel Siemsen's Gaard is open from the 1st of April until the 29th of October. Enjoy the authentic atmosphere of Bornholm and Svaneke with overnight stays in our single and double rooms. Or bring your family or friends to an unforgettable stay in our holiday 2-4 person apartment, with kitchenette and private exit to the terrace.
In all our rooms, you will find organic and vegan products form the danish brand Meraki.
When the sun rises above the Baltic and Svaneke
Every morning we serve freshly baked bread, good cheeses, our own jams, fresh fruit, local eggs, smoked products from Hallegaard and local must.
We look forward to welcoming you where both the Baltic Sea and the whir of history will be experienced.
Cancellation
You can cancel your stay up to 7 days before arrival. In case of later cancellation, you will be charged for the first night. Should you choose to shorten your stay after arrival, you pay for the entire stay.