Events & Celebrations
Let the panorama of the Baltic Sea and Svaneke Harbor form the backdrop for your next event in our unsurpassed premises. We host all kinds of events, large and small, and guarantee you an experience, where service, gastronomy and the soul of the surroundings go up in a higher unit.
Plan your next celebration or conference at Hotel Siemsen's Gaard.
Contact us in advance and we will find the best solution for your event.
Celebrations
Small or large parties, galas or receptions. We have the experience.
From our event rooms, you can enjoy the view of Svaneke Harbor and the Baltic Sea. Let the unique surroundings set the scene for your sepcial day.
At Hotel Siemsen's Gaard, we look forward to arranging your next big event. We do our best to make your day extra special and enjoyable.
We create the perfect ambiance for your event and serve menus that follow the season. On arrival, we welcome the guests with champagne and snacks on the terrace before the dinner is served inside the restaurant.
If you are a smaller group, we offer our private dining room on the first floor above the restaurant.
Please contact us and we will find the best solution for your event. Call us on tel. +45 5649 6149 or send an email to hotel@siemsens.dk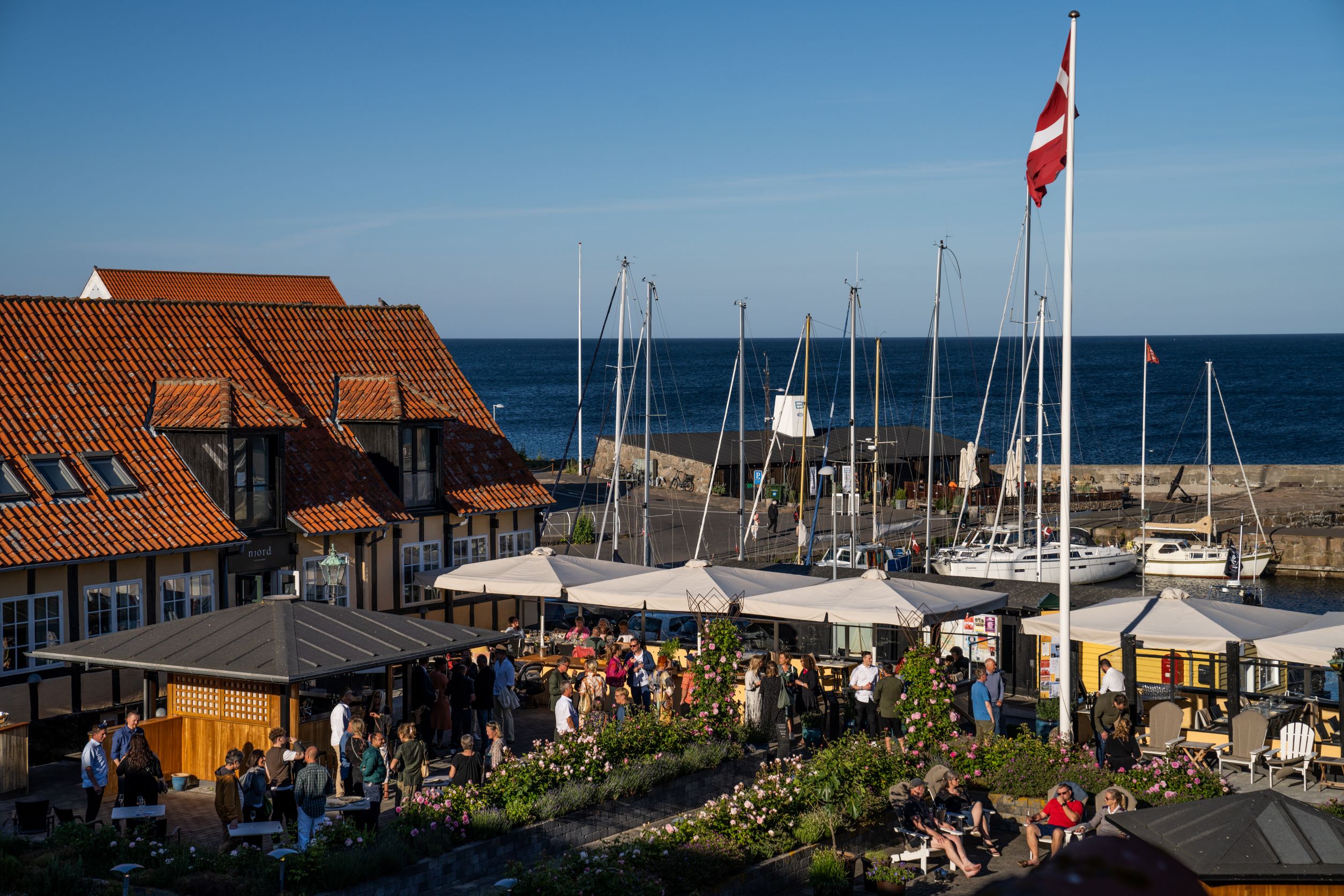 Conference with Panorama View
At Hotel Siemsen's Gaard, we have many years of experience organising conferences, and our unique location is highly suitable for conferences, small meetings and course activities.
We offer meals and refreshments during the meetings and we are happy to put together individual solutions tailored to your needs. We provide projectors, flipcharts, Wi-Fi, and copy and print service by appointment.
Conference Stay
A conference overnight stay includes accommodation in a single or double room depending on the needs of the guests.
Our catering consists of
morning buffet
morning coffee with cake
lunch buffet with 1 glass of beer / water / wine of your choice
afternoon coffee with homemade cake
2-course evening menu
It is also possible to hold day meetings with us if you do not need accommodation.
Please contact us for a non-binding offer on tel. +45 5649 6149 or send an email to hotel@siemsens.dk